Francis and Ora Blanchard
---
1918, December 25: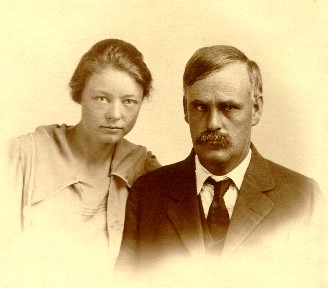 Picture from the day Francis and Ora were married.

Small hobbles made by Francis. They look like the first photo before being placed on the animal then are locked together as shown in the second photo.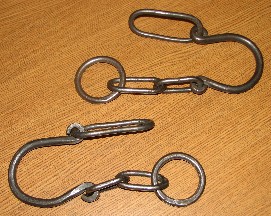 [2]
Ora's buttonhole scissors.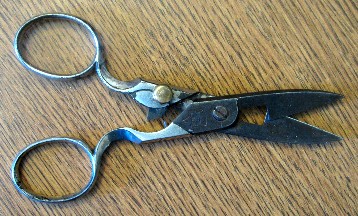 [3]


The razor that Francis used.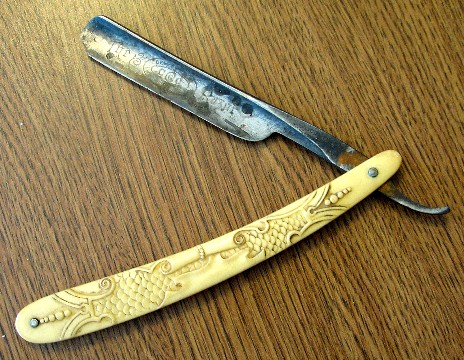 [3]

A small purse

[3]


---

Note: All pictures came from Sophia (Blanchard) Warner unless otherwise noted. Descriptions of Sophia's photos came from writing on the photo itself or from Sophia.

[1] Photo taken by Matt Young in June, 2012.
[2] Courtesy of Dan Lathrop. June 2012.
[3] Courtesy of Alice Montestruc. June, 2012.