Back to the Leslie and Sophia Warner Family page
Leslie Warner's Army Service in World War II
---


Winter 1944: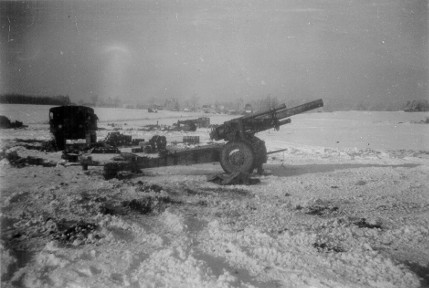 Leslie was a Forward Observer for the 776th Field Artillery Battalion which was equipped with 155mm howitzers, as shown here. This photo was probably taken in Belgium before the Battle of the Bulge.

1945: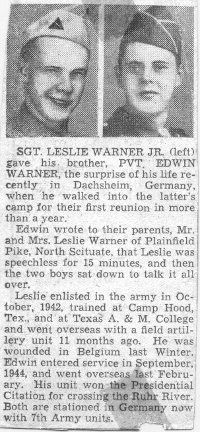 Newspaper story about Leslie and his brother Edwin.

His dog tags.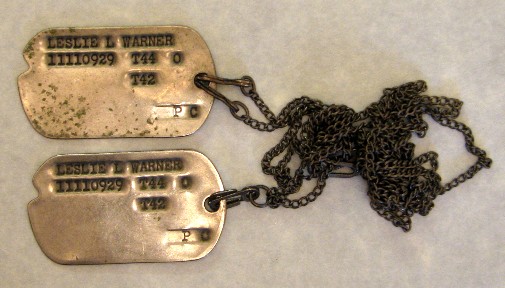 [1]

His Purple Heart.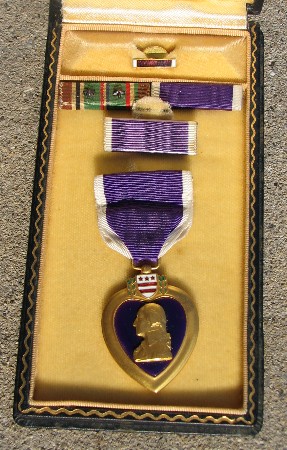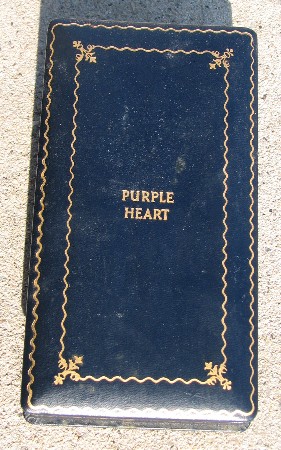 [2]

French and German money he brought back from the war.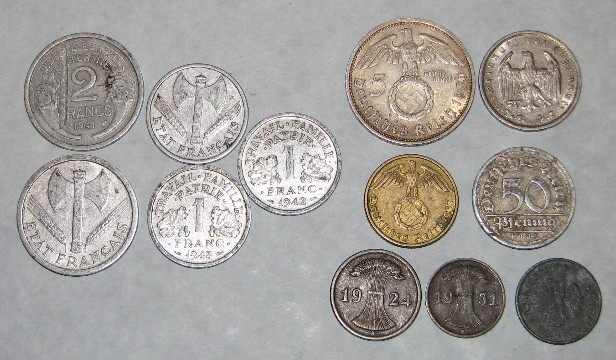 [1]

Some of his Army patches.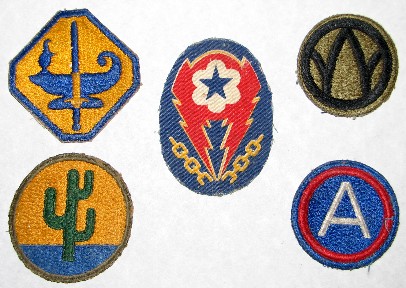 [1]

A company roster.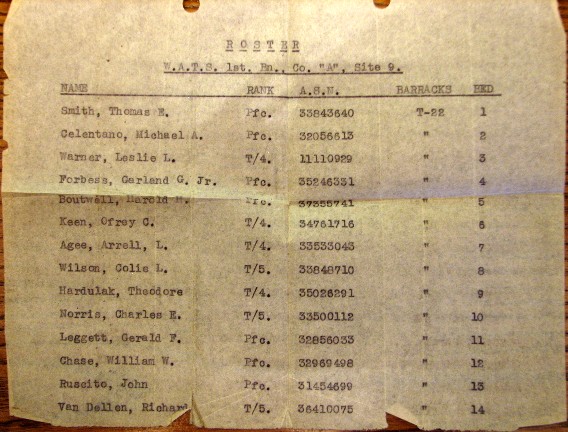 [1]

Army passes for Belgium and England.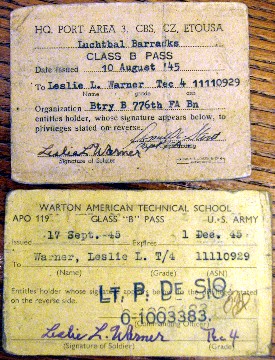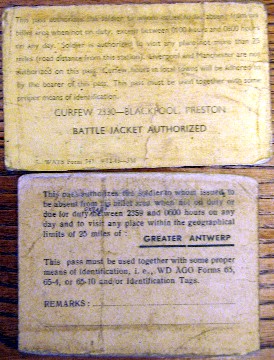 [1] On the upper-left pass, his organization is listed as Battery B, 776th Field Artillery Battalion.



---
Unless otherwise noted, all photos came from Sophia (Blanchard) Warner. Descriptions came from writing on the photo itself or from Sophia.
[1] Courtesy of Diana Warner. Photo taken in June, 2012 by Matt Young.
[2] Photo taken in December, 2013 by Matt Young.